How Much Is Your Claim Worth?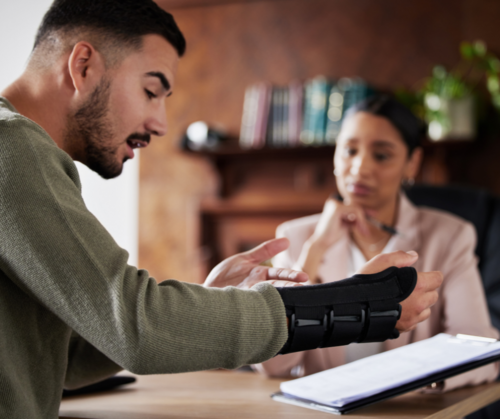 Every situation is different! Everyone deserves aggressive representation, and an experienced workers' compensation attorney in Glenwood Springs supporting them. Filing for workers' compensation in Colorado is a complicated process, and there are no guarantees or set amounts, but Kaufman & Kaufman, LLC. will fight hard to get you every penny you deserve.
What Kinds of Workers' Compensation Benefits Are You Entitled to?
There are a variety of benefits and settlements for injured or ill workers that include but are not limited to:
Medical benefits: The insurer will cover 100% of the costs for most medical treatments including your prescriptions and mileage while you're recovering from an on the job injury or illness.
Lost wages: The insurer may make up a portion of your lost wages. Generally, two thirds of your average weekly wage tax-free, including:
· Temporary Total Disability – During medical treatment and physical therapy, temporary total disability benefits will pay up to 2/3 of your average weekly wage.
· Temporary Partial Disability - If you are able to work in a limited capacity following a workplace injury, temporary partial disability benefits will help you cover the difference between your reduced wages and 2/3 of your pre-injury wages.
Permanent Disability- If you have a permanent disability after seeking medical treatment, you're entitled to s workers' compensation benefits in Colorado.
Death benefits- If a loved one is killed in a work accident, dependent spouses and children are entitled to death benefits. They can also receive help with funeral and burial expenses, along with weekly wage replacement benefits.
Additionally, insurers may provide additional benefits for a workers' compensation settlement if you are unable to return to your previous job. Attorneys at our firm will fight for your right to claim your settlement over a period of time, or in a lump-sum payment. If you're unsure about anything, please call Kaufman & Kaufman, LLC. to ask a question.
What's the Next Step?
The first step in defending your rights and getting your legally owed compensation is giving us a call at 970-945-2396. You'll be able to speak to one of our workers' compensation attorneys and get advice on the best way to handle your case. We're open to almost everyone, from any industry or background, and we're happy to help you with your case.
Are you ready to fight for yourself and provide a better life for you and your family? Then call Kaufman & Kaufman, LLC. today at 970-945-2396.