What's the Colorado DIME Process?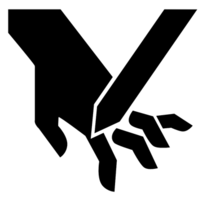 What You Need to Know: Pre-Existing Conditions & the Colorado DIME Process
Have you been hurt at work? Are you wondering about workers comp and pre-existing conditions? Are you looking for someone to advocate for you?
If an old injury has flared up after an accident or strenuous activity at work, you need to know that a pre-existing condition does not disqualify you from workers compensation benefits. But the process can be tricky!
Glenwood Springs Workers Comp Lawyers Will Fight for You!
How do you give yourself an advantage when going toe-to-toe with the insurance company? Consider putting the workers comp lawyers of Glenwood Springs in your corner. At Kaufman & Kaufman, our team has more than 50 years experience building cases for people just like you.
Have you already started the process with your employer and insurance company? If you aren't happy with the assessment and treatment of the assigned doctor, you need to know there is a second-opinion option baked right into the workers comp laws in Colorado! It's called DIME (Division Independent Medical Exam).
The DIME process involves finding a second doctor to evaluate your medical condition, and it can be crucial to securing the benefits you deserve. The Glenwood Springs workers comp lawyers at Kaufman & Kaufman can guide you through the process and help you find the right doctor.
Peace of Mind with Us on Your Side
Why live with the stress of mounting medical bills? Why navigate the complex legal processes on your own? Trust the Glenwood Springs workers comp lawyers to get the job done for you!
A feeling of security for you and your family is within reach! Don't feel outmatched in a faceoff with the insurance company. Have a conversation with a Glenwood Springs workers comp lawyer today! Call us at (970) 945-2396 to schedule your FREE initial consultation and get the benefits you deserve.