Am I Getting As Much As I Deserve From a Workers Compensation Settlement?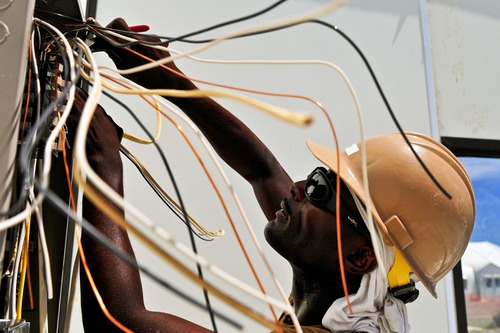 Are you willing to accept the first settlement that comes your way?
If you answered "Yes" to the above question, do you realize that could be a mistake?
Do you realize with an attorney by your side, you'll have a much better chance of getting a larger settlement?
Don't sell yourself short! We understand the system can be frustrating. You're worth more than you think! If you're trying to settle your case on your own and you think an insurance company is trying to low ball you, they probably are. Call our experienced Grand Junction workers compensation attorneys today to discuss your case.
According to the Colorado Department of Labor and Employment, "for employees who are injured on the job or develop an occupational disease, workers' compensation insurance pays for medical expenses and partial wage replacement during periods of temporary disability."
Our expert Grand Junction workers compensation attorneys have helped many people who suffered from work-related injuries get the assistance they need. Every case is different, so it's important to hire an experienced attorney who helps people make sure their rights are protected.
File for Grand Junction Workers Compensation Benefits Today!
We're willing to take on many cases that other attorneys find too difficult. Almost no case is too big or too small! We'll investigate your case thoroughly and make sure you're not being deprived out of what's rightfully yours.
Let us help you today! Call (970) 945-2396 now to schedule your FREE initial consultation with a Grand Junction workers compensation attorneys. Enter your location at the bottom of this web page to receive step-by-step directions.