Grand Junction Workers Compensation Benefits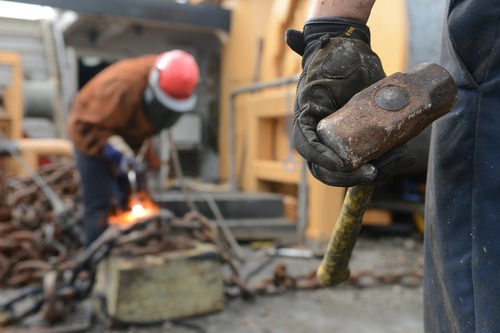 Imagine how relieved you'd feel if you knew your medical recovery was 100% covered. Also, how would you like it if your wage losses were recovered to the extent allowed by law? That would be pretty awesome, right?
In Colorado, you qualify for workers compensation benefits if you were injured in a workplace accident in many positions, even including these:
Agricultural worker
Temp worker
Seasonal worker
Undocumented worker
Other positions may qualify, so it's important to consult with a workers compensation lawyer about your rights. Last year, we won many Grand Junction workers compensation benefits for our clients ranging from simple cases to very complex ones.
We believe in a personal approach. A paralegal won't handle your case, an attorney will! Kaufman & Kaufman, LLC. has successfully represented clients for over 53 years. We strive to provide fair, honest, and aggressive representation. Our expert workers compensation lawyers ensure that your rights are protected!
File for Grand Junction Workers Compensation Benefits Today!
We're willing to take on many cases that other attorneys find too difficult. Almost no case is too big or too small! We'll investigate your case thoroughly and make sure you're not being deprived out of what's rightfully yours.
Let us help you today! Call (970) 945-2396 now to schedule your FREE initial consultation with a Grand Junction workers compensation attorney. Enter your location at the bottom of this web page to receive step-by-step directions.