6 Tips to Avoid Ladder Falls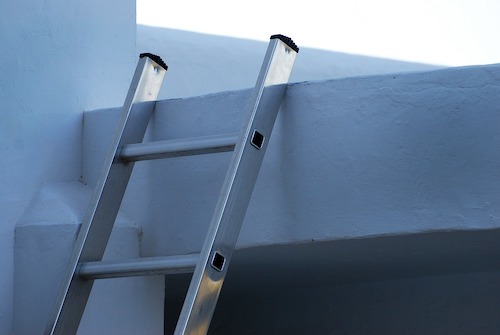 Do you climb a ladder at work?
Did you suffer a slip and fall injury while at work?
Are you wondering if you qualify for workers' compensation?
Fall injuries are a serious concern, and using a ladder puts you at greater risk than almost anything else you do while on the job. To stay safe, use these tips to avoid a fall:
Get the right ladder
Don't reach or lean too far
Don't stand at the top
Set up the ladder correctly
Level the ladder
Learn to work with one hand
If you were injured falling off a ladder at work, do you qualify for workers' compensation? There are certain actions that may affect your case. According to the Colorado Division of Workers' Compensation, benefits may be reduced if a workplace injury occurred under certain circumstances, including:
Injury resulting from the worker's use of drugs or alcohol.
Failure of the worker to use a safety device.
Failure of the worker to obey a reasonable, written and posted safety rule.
Do you want your workers' compensation claim to get the attention it deserves? Meeting important time limitations is essential for a successful workers' compensation claim.
How Do I Get Started?
The first step in defending your rights and getting your legally owed compensation is contacting a Colorado workers' compensation attorney. If you've been injured on the job, you've been hurt enough. Let us take some of the worry off your plate!
Our attorneys have experience handling claims involving unwitnessed work injuries and can provide the representation you need.
We handle cases from many industries and backgrounds and we're happy to help you! With an expert by your side through the whole process, you can take your mind off the overwhelming legal issues and focus on getting better. Call today and get the support you deserve!
970-945-2396