Get Your Case Settled by The End of the Year!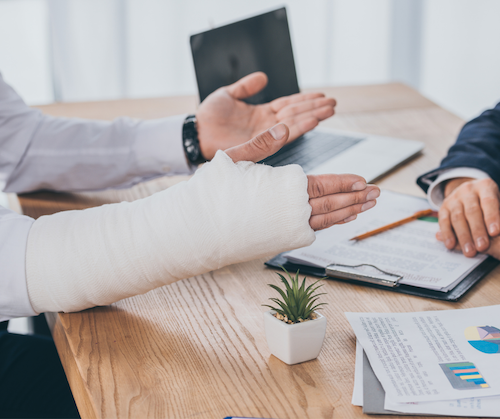 Don't know what's going on with your case?
Are you struggling to get answers?
Is your insurance adjuster hard to track down?
Settle your case before the end of the year!
We've helped many injured workers in Colorado who have been waiting for a cash settlement.
Why Should You Settle?
If you're struggling to pay your bills and medical expenses, you can get paid now if you settle your case. Insurance adjusters want to settle as many cases by the end of the year as possible to look good at their year-end review. Settling and closing cases towards the end of the year gets them to their goal.
Workers' compensation cases can take from 60 days to years to settle in Colorado. Of course, most fall somewhere in between. A case can settle at any point during the claims process. However, you have the best chance of settling a claim before the end of the year. Carefully documenting your injuries and taking the right steps now can go a long way to getting you the resolution you deserve.
Make it More Probable that the Insurer Admits Your Claim
The more documentation you can provide about the accident and your injury, the more difficult it will be for the insurer to deny your claim. Here are some things you can do to strengthen your claim:
Report the injury to your employer as soon as possible.
When you report your injury, be as specific as possible about the circumstances of your accident. Provide everything when reporting your accident down to the last detail, including the time and place of the injury and how the accident happened.
When talking with your doctor, make sure to explain all your symptoms and your work limitations. Be honest and thorough. This will get vital information into your record, making it more difficult for the insurance company to deny the extent of your injury.
Get Money Now! Hire an Experienced Colorado Workers' Compensation Attorneys
Contact our experienced Colorado workers' compensation attorneys at Kaufman & Kaufman, LLC. today! We make sure you and your case get the attention you deserve!
The initial consult with our office is free. If you have a question or concern about your claim for Colorado Workers' Compensation, please set up an appointment with us to discuss your rights.