Truck & Delivery Driver Workers Compensation Attorneys in Colorado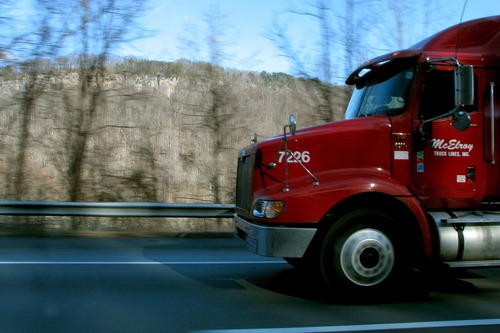 Were you recently injured on the job while lifting or moving boxes?
Were you injured while operating large machinery?
Did your tractor-trailer truck lose control in difficult road conditions?
Truck and delivery drivers are responsible for one out of every 20 workplace injury and illness incidents. These occupations are also three times more likely to suffer an injury or illness. Have you been hurt on the job? You're entitled to workers compensation in Colorado.
Delivery drivers also face unique dangers on the job, like violence and robbery. According to the U.S. Bureau of Labor Statistics, a pizza delivery driver is one of the country's deadliest occupations. In 2014, at least 20 pizza delivery drivers in the United States were shot while on the job.
The most common injuries for truck and delivery drivers in Colorado include:
Vehicle collisions
Loading and unloading accidents
Slip and falls
Exposure to hazardous substances, chemicals and toxins
Colorado workers' compensation attorneys at Kaufman & Kaufman, LLC. have been helping injured workers fight for their rights for more than five decades. Regardless of your work situation, you deserve legal compensation, and you shouldn't have to fear that you won't be able to provide for your family. We've helped people from every walk of life, whether you've immigrated here, your boss tells you that you don't deserve workers' comp, or possibly even if you're suffering from a work-related illness years after it happened.
When you hire the experienced lawyers at our firm to represent you, you'll be getting the quality representation and compassion you deserve. When you're injured, the last thing you want to worry about is whether your family will be taken care of while you're not working.
We've got your back!
Contact Experienced Colorado Workers' Compensation Attorneys Today!
If you're a truck or delivery driver and have been hurt on the job, contact our Colorado workers' compensation attorneys to learn your rights! We make sure you and your case get the attention you deserve!
The initial consult with our office is free! If you have a question or concern about your claim for Colorado Workers' Compensation, please set up an appointment with us to discuss your rights.