What Determines a Workers' Compensation Injury?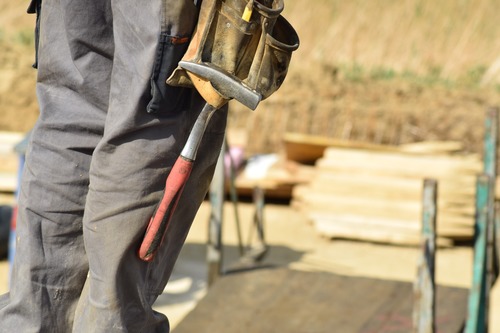 Are you suffering from a work-related injury?
Do you need help filing for your workers' compensation benefits?
Are you frustrated fighting your insurance company?
In many cases, the accident and the resulting injuries are obvious: it's clear the accident happened at work, and that the injuries were caused by the accident.
However, in some cases, an employer or insurance adjuster may have doubts about how and where your injury happened. Make sure you understand your rights and report your injury right away. A workers' compensation lawyer can advise you on your rights.
What if my injury is incurred over time?
Many work injuries are caused by repetitive actions. For example, repetitive injuries can be caused by picking up heavy objects over a period of months or years. These types of injuries are common among maids, engineers, bellhops, and food service workers. A little damage is done each time until the injury becomes major and disabling. This is called an "occupational disease."
An injury caused by breathing in chemical fumes or dust can go unnoticed for long periods, but can cause serious, life-threatening diseases covered by workers' compensation.
Do I still qualify if I was injured off-site?
If you are at a customer's site, a vendor location or any other location as a part of your assigned work, accident injuries are usually covered by workers' compensation.
We've Helped Many Injured Workers in Colorado!
"My experience working with Kaufman & Kaufman was excellent to say the least! The resources they provided me with was easy to understand and they were very helpful in walking me though the process. Their attention to detail was very professional, and we would recommend them to anyone," Jen S., Carbondale, Colorado.
Do you want your workers' compensation claim to get the attention it deserves? Meeting important time limitations are essential for a successful workers' compensation claim. Contact an experienced Colorado workers' compensation attorney today to discuss your rights!
Take the First Step: Contact Experienced Colorado Workers' Compensation Attorneys!
The first step in defending your rights and getting your legally owed compensation is contacting a Colorado workers' compensation attorney. If your health has been affected by your job, you've been hurt enough. Let us take some of the burden and worry off your plate!
We're open to almost everyone, from any industry or background, and we're happy to help you with your case. With an expert by your side through the whole process, you can take your mind off the overwhelming legal issues and focus on getting better. Call today and get the support you deserve!
970-945-2396