What is Workers Compensation Fraud?
Are you worried that filing for workers compensation may result in criminal fraud charges against you for filing a false claim?
Did you file the appropriate paperwork?
Did you get a thorough checkup by a medical professional after your accident? Did they clear you for work or tell you to rest?
Don't worry! If you took the necessary steps to file a claim, you probably have nothing to worry about. Most people believe that workers compensation criminal fraud charges are common, but that is simply NOT true! Less than 1% of the injured workers who file a workers compensation claim actually get charged with criminal fraud.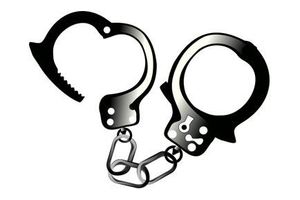 According to the Colorado Department of Labor and Employment, workers compensation fraud occurs when an individual:
Files a deliberate false workers compensation claim
Fakes or exaggerates an injury
Uses multiple claims or identities
Claims worker's compensation benefits for injuries that are not work related
Fails to report additional income or secondary jobs
Want to ensure you're doing all the right things when it comes to filing your claim? Contact an experienced workers compensation attorney today who can help you file your claim correctly. Avoid any chance of workers compensation fraud down the road.
We've been representing injured workers on the Western Slope of Colorado for over 53 years, longer than any other Glenwood Springs workers compensation attorney in the area. We strive to provide fair, honest, and aggressive representation.
Let us help you today! Our expert workers compensation lawyers would like to ensure your rights are protected! Call (970) 945-2396 now to schedule your FREE initial consultation with a Glenwood Springs workers compensation attorney.