Injured at Work and Not Sure What to Do? Call Workers Compensation Lawyers in Glenwood Springs!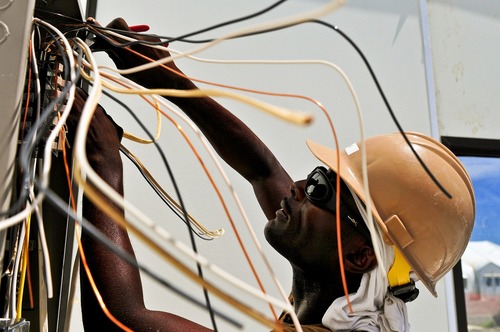 Were you injured on the job?
Are you having trouble paying your bills?
It could happen to anyone. You're injured in an accident at work, and your injury makes it so you can't come to work anymore. Before you know it, your boss has already hired someone to replace you, and he's telling you that you don't qualify for worker's compensation. The bills are piling up, and all you want is to make sure your family is taken care of.
You aren't alone! Many people are battling the same issues, and they may have many of the same fears and questions. Worker's compensation can be difficult to navigate, and getting the compensation you're owed might seem like it's more trouble than it's worth.
Would it help to know that our workers compensation lawyers in Glenwood Springs have been able to get great results for people just like you? Regardless of your situation, you deserve your legally owed compensation, and shouldn't have to fear that you won't be able to provide for your family. We've helped people from every walk of life, whether you've immigrated here, your boss tells you that you don't deserve worker's comp, or possibly even if you're suffering from a work-related illness years after it happened.
Imagine not having to worry about the bills coming through the door. Imagine not having the stress, the worry, or the fear of making the next payment. Would you be happier? Would you have more time to spend with your family instead of obsessing over your bank account? Worker's compensation is your legally owed right, and the right workers compensation lawyers in Glenwood Springs can help get you the money you deserve.
So, Why Kaufman & Kaufman, LLC.?
At Kaufman Law, we stick up for the little guy. We think everyone deserves aggressive representation, and an experienced workers compensation lawyer in Glenwood Springs supporting them. The law can be complicated, which is why we have spent decades dedicating ourselves to defending the rights of others. Your case deserves the best, most experienced attorneys possible.
With Kaufman Law, your initial consultation is free. We're happy to hear about your case and give you advice on how to start moving forward. No matter what your work related injury may be, our office will consider helping you and your family.
Q: But what if it was my fault?
A: Getting injured on the job, regardless of whose fault it is, doesn't mean you and your family should have to suffer. You deserve to know your rights and get your legally owed compensation.
Q: But what if my boss tells me there's nothing I can do?
A: He wouldn't be the first boss to say that. No matter what your supervisor says, you deserve a second opinion. Kaufman Law handles even the most difficult cases, sometimes ones that other attorneys won't even consider.
So, What's the Next Step?
The first step in defending your rights and getting your legally owed compensation is giving us a call at 970-945-2396. You'll be able to speak to one of our worker's compensation experts, and get advice on the best way to handle your case. We are open to almost everyone, from any industry or background, and we're happy to help you with your case.
Are you ready to fight for yourself and provide a better life for you and your family? Then call Kaufman & Kaufman, LLC. today at 970-945-2396.