Outdoor Workers at Risk for Cold Stress Injuries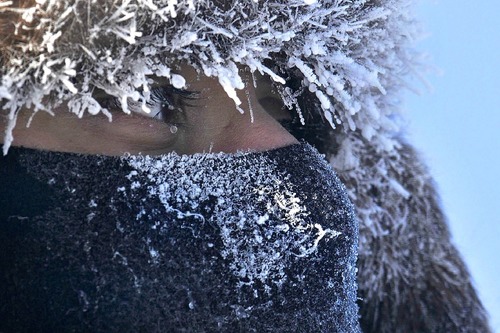 Do you work outdoors?
Have you suffered a cold stress injury?
Wondering if you qualify for worker's compensation?
Having a hard time finding proper representation?
Types of cold stress injuries that could be eligible for worker's compensation:
Frostbite – When skin freezes it can lead to loss of tissue. Symptoms include numbness, aching, tingling, and skin color can change to white, blueish or greyish yellow. In addition, your skin can feel firm or hard to the touch.
Hypothermia – When your body temperature reaches 95 degrees severe shivering can occur leading to confusion, slurred speech, lack of muscular coordination, slow breathing, and loss of consciousness.
Trench Foot – If your feet are exposed to cold water to a long period of time you may suffer from trench foot. Symptoms include: red skin, tingling, numbness and cramps.
Chilblains – You may suffer from this injury when cold damages your capillaries just under your skin. Symptoms include: redness, inflammation, blisters, and itching.
Angina – Breathing in cold air for a long period of time can increase angina or chest pains, resulting from insufficient blood flow and oxygen going to your heart. Symptoms include: heaviness in your chest, tightness, pressure, or a burning sensation.
Colorado Workers Compensation Attorneys Fighting For You!
Have you suffered from any of the above injuries? If the answer is "Yes," contact a Colorado worker's compensation attorney as soon as possible to discuss your rights. Our attorneys will make sure you get the best settlement possible to ensure your family will be taken care of while you recover.
At Kaufman & Kaufman, LLC., we're willing to take many cases that other attorneys find too difficult. We'll investigate your case thoroughly and make sure you're not being deprived out of what's rightfully yours.
Workers compensation is your legal right if you work in Colorado. You deserve the peace of mind that comes with knowing that you and your family are taken care of. Don't miss out on the benefits that you're entitled to by the law.
How to Eliminate Cold Stress Injuries at Work
The Occupational Safety and Health Administration (OSHA) recommends the following too help protect workers on the job from cold stress injuries.
Work outside during the warmest part of the day.
Use a buddy system whenever possible to help spot each other for signs of cold stress injuries.
Go inside to keep warm every hour if your employer allows.
Take more breaks when your job requires physical demanding movements.
Have access to a cell phone, or walkie talkie in case of emergencies.
Avoid consuming caffeine when you work in cold conditions.
What Should You Do If You Get Hurt on The Job?
According to the Department of Labor and Employment, specific steps need to occur when you're on the job including:
Report your injury to the employer immediately. If the injury is not life or limb threatening, the injured worker selects a doctor from one of three medical providers that have been designated by the employer to treat the injuries. The physician selected by the injured worker becomes the authorized treating physician for purposes of this injury. Unless physically or mentally unable to do so, the injured worker must also notify the employer of the injury in writing within 4 working days of the injury or there could be a reduction in benefits. However, you do have up to two years to file a claim.
The employer notifies its insurance company (insurer) of the injury within 10 days of having been notified or having actual knowledge of the incident. This often takes the form of an Employer's First Report of Injury.
If you need assistance, hire our Colorado workers compensation attorneys to represent you today!
How to Contact Experienced Colorado Workers Compensation Attorneys!
If you're unsure whether you qualify or if you believe you've been wrongfully denied workers compensation benefits, speak to an experienced Colorado workers compensation attorneys today! We make sure you and your case get the attention you deserve!
The initial consult with our office is free! If you have a question or concern about your claim for Colorado Workers' Compensation, please set up an appointment with us to discuss your rights.