Law Enforcement Officer Workers' Compensation Attorneys in Colorado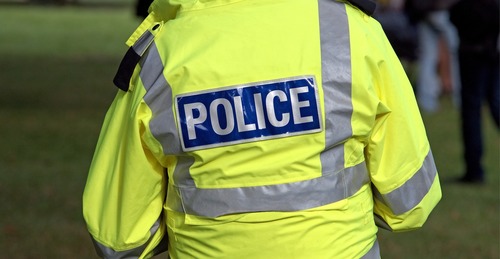 Are you a law enforcement officer hurt on the job?
Are you having a hard time paying your medical bills?
Are you seeking fair compensation for the injuries you're suffering?
Imagine how great it would be to know your hospital bills are covered. Our Colorado workers' compensation attorneys know that protecting and serving your community is important to you, and we want to help your recovery.
We help injured law enforcement officers:
Understand the laws pertaining to Colorado Workers' Compensation
Find and obtain quality medical care
Receive fair compensation for their injuries
Obtain reimbursement for legitimate expenses
Explore third party personal injury lawsuits
Under Colorado Workers' Compensation laws, law enforcement officers aren't required to prove fault for injuries incurred on the job. If you have an injury, you can file a claim. In fact, we've helped members of the police force get compensation for injuries like:
Slip or trip and fall injuries
Repetitive motion injuries
On-the-job vehicle accident injury sustained while on patrol
Exposure to hazardous chemicals and toxins
Post-Traumatic Stress Disorder (PTSD) and psychological conditions
Exposure to contagious diseases and illness
However, there are certain actions that may affect your case. According to the Colorado Division of Workers' Compensation, your benefits may be reduced if your workplace injury occurred under these certain circumstances:
Injury resulting from your use of drugs or alcohol.
Willful failure to use a safety device.
Willful failure to obey a reasonable, written and posted safety rule.
Colorado workers' compensation attorneys at Kaufman & Kaufman, LLC. have been helping injured workers fight for their rights for more than five decades. Regardless of your situation, you deserve your legally owed compensation, and you shouldn't have to fear that you won't be able to provide for your family. We've helped people from every walk of life, whether you've immigrated here, your boss tells you that you don't deserve workers' comp, or possibly even if you're suffering from a work-related illness years after it happened.
When you hire the experienced lawyers at our firm to represent you, you'll be getting the quality representation and compassion you deserve. When you're injured, the last thing you want to worry about is whether your family will be taken care of while you're not working.
We've got your back!
Contact Experienced Colorado Workers' Compensation Attorneys Today!
If you have questions about your workers' compensation rights, speak to our experienced Colorado workers' compensation attorneys today! We make sure you and your case get the attention you deserve!
The initial consult with our office is free! If you have a question or concern about your claim for Colorado Workers' Compensation, please set up an appointment with us to discuss your rights.