Colorado Workers Compensation Attorneys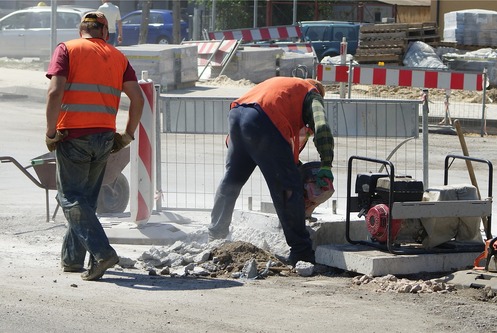 Are you suffering from a workplace accident?
Has your injury left you with no way of paying your bills?
Was your job your only source of income?
Did you know that you're entitled to workers compensation in the state of Colorado?
Many people are scared to file a workers compensation claim, worried that they'll lose their job in the process. But, your livelihood and well being are at stake if you don't file! Filing a claim to help you pay for some, if not all, of your recovery will help you keep your savings safe in the bank, and your family protected if a need arises for that money.
At Kaufman & Kaufman, LLC. our Colorado workers compensation attorneys can help you file a claim and ensure your rights are protected. We've been helping injured workers fight for their rights for more than five decades. Regardless of your situation, you deserve your legally owed compensation, and you shouldn't have to fear that you won't be able to provide for your family.
How Do You Get Started?
According to the Department of Labor and Employment, specific steps need to occur when you're on the job including:
Report your injury to the employer immediately. If the injury is not life or limb threatening, the injured worker selects a doctor from one of two medical providers that have been designated by the employer to treat the injuries. The physician selected by the injured worker becomes the authorized treating physician for purposes of this injury. Unless physically or mentally unable to do so, the injured worker must also notify the employer of the injury in writing within 4 working days of the injury or there could be a reduction in benefits. However, you do have up to two years to file a claim.
The employer notifies its insurance company (insurer) of the injury within 10 days of having been notified or having actual knowledge of the incident. This often takes the form of an Employer's First Report of Injury.
If you need assistance, hire our Colorado workers compensation attorneys to represent you today!
How to Contact Experienced Colorado Workers Compensation Attorneys!
If you're unsure whether you qualify or if you believe you've been wrongfully denied workers compensation benefits, speak to an experienced Colorado workers compensation attorneys today! We make sure you and your case get the attention you deserve!
The initial consult with our office is free! If you have a question or concern about your claim for Colorado Workers' Compensation, please set up an appointment with us to discuss your rights.