Colorado Workers Compensation Attorney Fighting For You!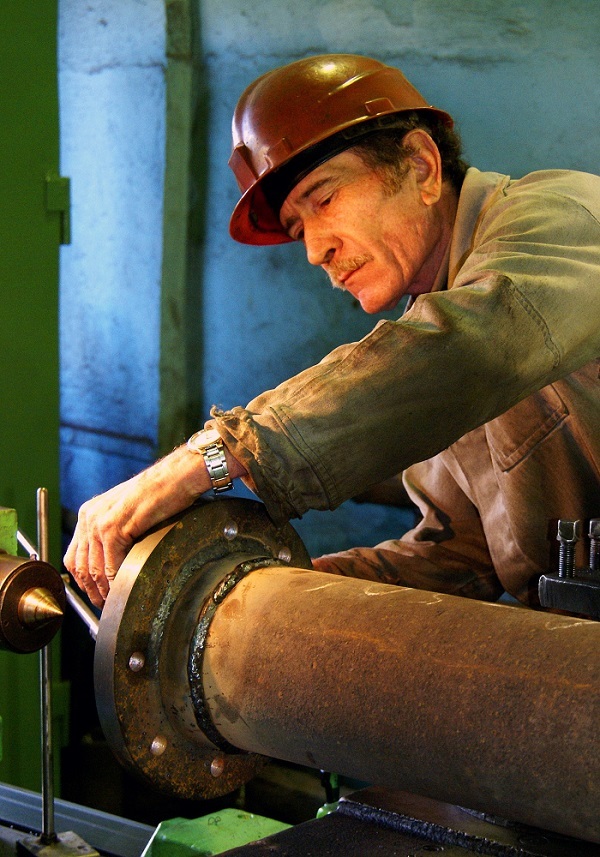 Injured in a workplace accident in the state of Colorado?
Are you wondering what workers compensation benefits you qualify for?
Do you know what your rights are as an injured worker?
At Kaufman & Kaufman, LLC, we make it our mission to educate the community on workers compensation laws. We want you to get the benefits you deserve and not be taken advantage of by the insurance companies. Insurance companies are looking for the best possible settlement for them, not you! They don't have your best interest in mind. It's not their problem that you're struggling to pay your bills.
Our attorneys will make sure you get the best settlement possible to ensure your family will be taken care of while you recover. Not sure what the workers compensation laws are in Colorado? No problem! Let us educate you!
Overview of Colorado Workers' Compensation Law
According to the Colorado Department of Labor and Employment, "Workers' compensation is a type of insurance coverage that employers must provide for their employees. For employees who are injured on the job or develop occupational diseases, this insurance pays for medical expenses and partial wage replacement during periods of temporary disability. It may also provide permanent impairment benefits for those who qualify. The cost of workers' compensation insurance is paid entirely by the employer and may not be deducted from an employee's wages.
Workers' compensation benefits are based on the date of injury. Since the laws change through the years, there may be different benefits depending on when you were injured. If you are injured on the job, you should know that papers need to be filed correctly and within the right number of days. You must follow all rules and procedures or you might not get all the benefits you may be entitled to receive."
You're Not Alone!
Believe it or not, many people sustain injuries on the job. Do they report it? They are required to by law, but not all injuries are subject to workers compensation. It usually depends on the severity of your injury, but it's always best to consult with an attorney about your rights first before automatically assuming you don't qualify.
Disputes arise every day. What you may qualify for may be different than the next person, however to ensure your rights are protected at all times you may want to consider hiring a professional Colorado workers compensation attorney.
What's the Benefit of Having an Attorney at Your Side?
An attorney can negotiate on your behalf! Our Colorado workers compensation attorney realizes the importance of your case. We can determine how important factors will affect the value of your case, including:
How does your injury or illness restrict you from doing day-to-day tasks?
What is your disability rating?
Is your disability partial or total?
Is your disability temporary or permanent?
How much was your previous salary?
What will be the costs of past and future medical treatment?
Still think you're the best person to represent yourself in your workers compensation lawsuit? The answer is "probably not." Without a lawyer to fight for rights you didn't know you had, you could miss out on settlement money you're entitled to.
Why Kaufman & Kaufman, LLC.?
At Kaufman & Kaufman, we stick up for the little guy. We think everyone deserves aggressive representation, and an experienced Colorado workers compensation attorney supporting them. The law can be complicated, which is why we have spent decades dedicating ourselves to defending the rights of others. Your case deserves the best, most experienced attorneys possible.
At Kaufman & Kaufman, your initial consultation is free. We're happy to hear about your case and give you advice on how to start moving forward. No matter what your work related injury may be, our office will consider helping you and your family.
We've Helped Many Injured Workers in Colorado!
"My experience working with Kaufman & Kaufman was excellent to say the least! The resources they provided me with was easy to understand and they were very helpful in walking me though the process. Their attention to detail was very professional, and we would recommend them to anyone," Jen S., Carbondale, Colorado.
Do you want your workers compensation claim to get the attention it deserves? Meeting important time limitations are essential for a successful workers' compensation claim. Contact an experienced Colorado workers compensation attorney today to discuss your rights!
How Do I Get Started?
The first step in defending your rights and getting your legally owed compensation is contacting a Colorado worker' compensation attorney. If your health has been affected by your job, you've been hurt enough. Let us take some of the burden and worry off your plate!
We're open to almost everyone, from any industry or background, and we're happy to help you with your case. With an expert by your side through the whole process, you can take your mind off the overwhelming legal issues and focus on getting better. Call today and get the support you deserve!
970-945-2396