Colorado Workers' Compensation Attorney Help You Get the Benefits You Need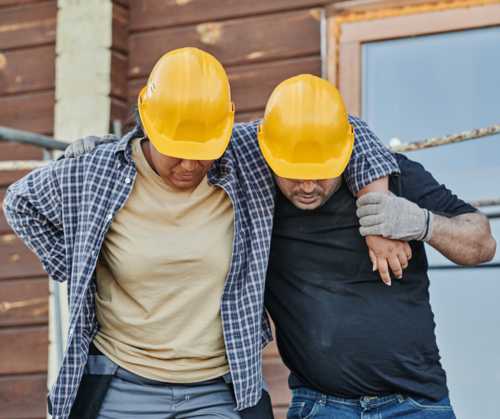 Are you frustrated dealing with the insurance company after your workplace injury?
Is your employer giving you the run around, too?
Are you having trouble making ends meet?
How can a workers' compensation attorney help you?
You have options. A workers' compensation attorney may assist you with the following:
Filing your workers' compensation claim
Ensuring that your claim includes necessary details, such as medical information and lost wages
Reviewing the categories of compensation and helping you apply for all the workers' compensation benefits you deserve
Determining if you're being paid fairly for lost income
Understanding the steps involved in a claim, and knowing what to do at each stage
Filing appeals and requesting hearings, if needed
Evaluating other types of compensation (personal injury claims or disability benefits) and whether these remedies are appropriate for your case
What Kind of Workers' Compensation Do You Qualify For?
Workers' compensation benefits may include:
Medical care – All the medical care and prescription costs that you need should be covered by your employer through their workers' compensation insurance
Medical mileage including to therapy and pharmacy visits
Temporary Partial Disability – If you can still work, but with limitations
Temporary Total Disability – If you can't work at all after the accident
Permanent Total Disability - If you're never able to earn any wages in the future.
Permanent Partial Disability – If you still have limitations or disabilities after you reach maximum medical improvement from treatment.
The income you receive depends on your average weekly wage in the time leading up to the accident and whether you can work with restrictions following your injury. If you disagree with the insurer's determination of your benefits, you have the right to contest the decision. An attorney for workers' compensation may represent you.
Fighting Hard for Our Clients
If you're a full or part-time employee in Colorado, then you're likely covered by workers' compensation and eligible for benefits. We'll work aggressively to obtain a fair settlement for your workplace injury. If you come to us, we've got your back!
Contact an Experienced Colorado Workers' Compensation Attorney Today to Help Receive Your Workman's Comp Benefits
Don't let the stress of missing work due to an injury or illness keep you from getting your compensation! Let our Colorado workers' compensation attorney do the hard work and fight for you. Almost no case is too small for our team. If you think you are owed compensation, call us today for a free consultation at (970) 945-2396.