Workers Compensation Claims for Illnesses Can Be Challenging, But it's Worth the Fight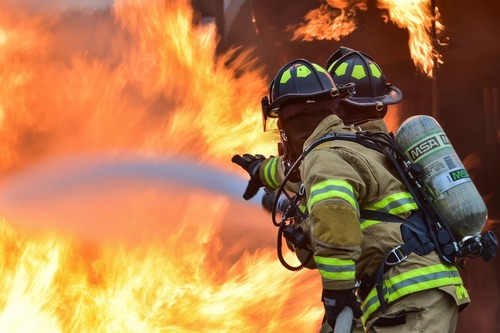 Has your health been compromised due to where you work?
Are you unsure about your health coverage?
Do you have a plan in place to take care of your family in case you get sick and can't work?
Firefighters suffering from severe cases of cancer have been a hot topic of concern lately. Preston L. Williams Jr., a lieutenant with the D.C. fire department who also suffers from cancer, shared his story in the Washington Post:
"Over a five-year period, Williams was diagnosed three times with prostate cancer. He said he believed he was sickened by the fumes and chemicals that leached into his skin and seeped into his lungs during his more than 20 years battling fires.
He testified in 2012. He died in February 2016, only months before the nation's capital joined a growing number of jurisdictions stating that because certain cancers in firefighters occur at such high rates, they should be presumed to come from on-the-job exposure.
Laws in nearly 40 states, including Maryland and Virginia, have expanded medical, workers' compensation and disability coverage for such cancer cases, and departments across the country are revamping training and how they handle gear to try to reduce risks."
Our expert attorneys have helped many people who suffered from work-related illnesses get the assistance they need. Every case is different, so it's important to hire an experienced attorney who helps people make sure their rights are protected. Do you work as a firefighter? Let us fight for your rights!
Contact Colorado Workers' Compensation Attorneys Today!
At Kaufman & Kaufman, LLC., our workers' compensation attorneys can help you navigate your claims and handle the complicated administrative and legal procedures. What are you waiting for? Call (970) 945-2396 now to schedule your FREE initial consultation with one of our Colorado workers' compensation attorneys. The initial consult with our office is free! If you have a question or concern about your claim for Colorado Workers' Compensation, please set up an appointment with us to discuss your rights.