Common Reasons Workers' Get Injured on The Job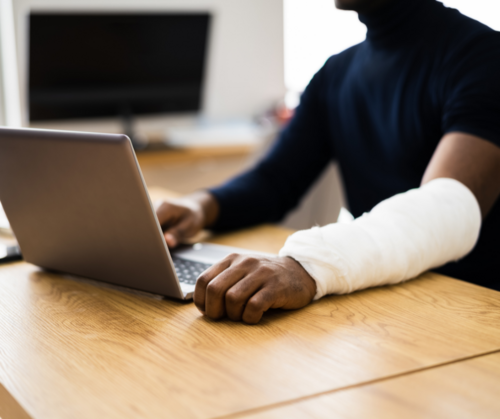 Why are some workers injured more than others on the job?
Are some industries susceptible to more injuries? Yes! If you work in healthcare, construction or in extreme weather conditions, you're exposed to higher risks for injury.
A new study by Pinnacol, a leading workers' compensation insurance provider, examines five years of data regarding workers' compensation claims in Colorado. You might be surprised by their findings.
Back strain – most common injury for professional employees. Make sure you're picking up large heavy items by lifting with your legs and not your back to prevent injury.
Patient violence – In the healthcare industry it is common to be hit by a patient. Some patients with dementia and drug abuse are prone to acting out and dangerous behavior.
Work environment- If you work outside in extreme temperatures, your blood sugar can drop and cause you to underperform your job description. Stay hydrated and keep snacks on hand to prevent injury.
Inexperience on the job- Almost half the injury claims filed by construction workers occur during their first year on the job. Professionals that work in healthcare and office settings are also more likely to be hurt during their first year.
If you're starting a new job, it's crucial to make sure you can handle all the physical requirements needed for the position. You also need to receive adequate training for your new position. If you find yourself struggling, you should consider reaching out to your supervisor, so you don't overextend yourself and cause a workplace injury.
Get Started Today: Contact Experienced Colorado Workers' Compensation Attorneys!
If you have questions about your workers' compensation rights, speak to our experienced Colorado workers' compensation attorneys today! We make sure you and your case get the attention you deserve!
The initial consult with our office is free! If you have a question or concern about your claim for Colorado Workers' Compensation, please set up an appointment with us to discuss your rights.