Glenwood Springs Accident Attorneys for Injured Construction Workers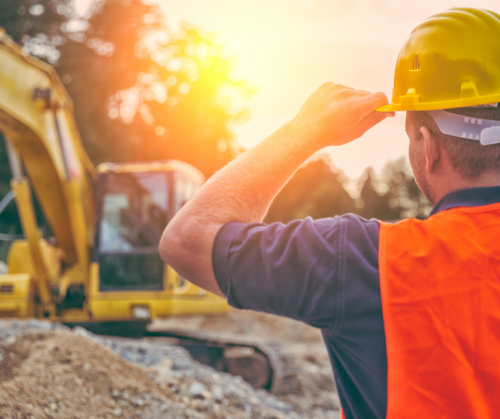 Injured working on a construction site in Glenwood Springs or the surrounding area?
Has your employer failed to carry the necessary workers' compensation insurance?
Are you worried you won't receive the benefits you're owed?
Even if all the necessary precautions are taken, accidents can still happen, resulting in serious injury or death. A thousand things can go wrong on a construction site, and adequate safety means more than just wearing a hard hat. The construction industry has one of the highest occupational injury and fatality rates of any industry. In 2019, about 1 in 5 worker deaths in private industry were in construction.
Common Causes of Construction Accidents
Engineers, architects, contractors, managers, and laborers are regularly exposed to dangerous equipment, machinery, and risky situations on a construction site. Common work zone accidents occur due to:
Scaffold or ladder accidents
Defective machinery and heavy equipment
Falling objects
Road work zone accidents
Failure to install guardrails or safety nets
Electrocutions
Injuries due to being struck by object or caught in between objects
Structure or trench collapse
Typical workers' compensation benefits for construction workers include:
Medical expenses (including compensation for doctor appointments, therapy, medications, and surgeries)
Travel expenses (for commuting to and from medical appointments)
Wage loss benefits (also known as temporary disability benefits)
Disfigurement benefits (such as scarring due to the injury or treatment)
Permanent disability benefits (either partial or total)
Death benefits
The income you receive depends on your average weekly wage in the time leading up to the accident and whether you can work with restrictions following your injury. If you disagree with the insurer's determination of your benefits, you have the right to contest the decision. An attorney for workers' compensation may represent you.
Fighting Hard for Our Clients
We'll work aggressively to obtain a fair settlement for your workplace injury. If you come to us, we've got your back!
"The Kaufman team is very professional and knowledgeable about work comp laws. They guided me in every step of the process, and if I ever have to do this again, they would be my first call. Without them, I wouldn't have been able to pay my bills, and provide for my family. Thanks again to Kaufman and Kaufman for allowing my family to survive."
Joshua, Google Review
Contact an Experienced Glenwood Springs Accident Attorney Today!
Our Glenwood Springs accident attorney has decades of experience representing injured construction workers in workers' compensation claims across the state of Colorado. From Denver to Grand Junction, our Glenwood Springs accident attorneys are prepared to look into your case and fight to secure the best possible outcome for you and your family.