Nurses Are Essential Employees and Face Common Dangers Every Day On-The-Job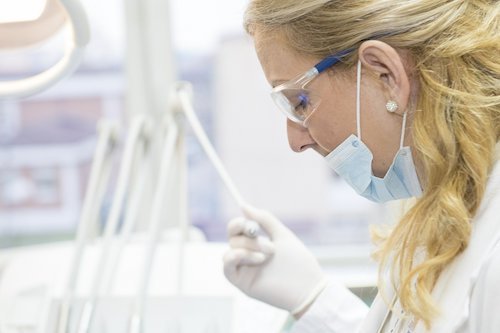 Nurses have dangerous jobs even when we don't have a pandemic going on. In today's climate, the risks on the job are even greater. Nurses are essential employees and deserve to have their worker's compensation rights featured.
Some of the most dangerous tasks on-the-job for nurses include:
Moving & Lifting Patients
Nurses aren't body builders. Well, some may be, but most nurses find lifting patients on a daily basis a challenge. Moving patients incorrectly can cause back pain and lead to injury.
Allergen & Chemical Exposure
Allergic to latex or other substances? Often these items can cause skin irritation and lead to dermatitis. Nurses are also at an increased risk for chemical exposure due to radiation and chemotherapy drugs.
COVID-19 and Other Infectious Diseases
Did your work have the necessary personal protective equipment on hand during the COVID-19 outbreak? Nurses can be exposed to other infectious illnesses during their workday like HIV, and tuberculosis.
One thing that nurses should never do is ignore their injuries to continue caring for their patients. You can't properly care for another person if you aren't in the shape to do so safely. Instead, get the care you need for your injuries so you'll be able to return to caring for your patients once you've healed. You may need to seek workers' compensation coverage to help cover the costs of care and provide you with partial wage replacement until you can return to work.
Protect Your Rights!
If you've contracted COVID-19 or a different disease on-the-job, you may be eligible for worker's compensation in Glenwood Springs, Colorado. Imagine the peace of mind you'll have when you hand over your case to our team of experienced, competent lawyers! Every case is different, so it's important to hire an experienced attorney who helps people make sure their rights are protected.
Get Started Today! File for Worker's Compensation Today for COVID-19 Illness
If you have a question or concern about your claim for workers' compensation in Glenwood Springs, Colorado, please call us at 970-945-2396 today to set up an appointment to discuss your rights. Your initial consult with our office is free