What if Your Pain is Delayed Following an Accident?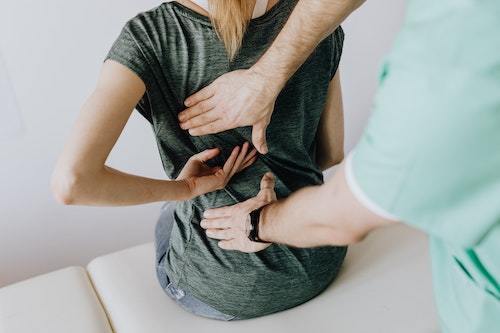 Were you injured in a workplace accident?
Was your pain delayed after the accident?
Did you assume you were fine?
Are you wondering if you're still eligible for worker's compensation benefits?
It's always a good idea to contact an attorney to understand your rights! You could potentially lose out on worker's compensation benefits. Don't fear asking our legal professionals a question. It might just clear up potential misinformation you could receive from the insurance company. At Kaufman & Kaufman, LLC, there are never any legal fees involved unless we actually start handling your case on your behalf.
Delayed pain can be worrisome, but it could indicate a serious, even life-threatening, medical problem. It's important to pay attention to what your body is trying to tell you. The onset of delayed pain can also complicate a workers' compensation claim.
Here are some of the types of pain you may experience after an accident:
Abdominal pain
Headaches
Neck or shoulder pain
Back pain
Numbness or tingling
Emotional suffering
If you're suffering from delayed pain after a work accident, you should tell your doctor. It's important to note these symptoms in your medical record for potential worker's compensation benefits, especially if you have a fight on your hands with the insurance company.
Contact a worker's compensation attorney in Colorado today to review your situation. Kaufman & Kaufman, LLC. can help you get all the benefits you're entitled to.
Get the Process Started Today! Contact Colorado Workers' Compensation Attorneys Now to Get What You're Owed!
Anytime you have a question about your rights or what you're entitled to, it's best to ask a Colorado workers' compensation attorney first. Even if you think you might be able to handle your case yourself, it's often a good idea to contact a workers' compensation attorney for a free consultation. The attorney can walk you through the process, alert you to potential pitfalls, and give an honest appraisal of whether you can handle the case on your own.