Reasons Why Your Workers' Compensation Claim Could Be Denied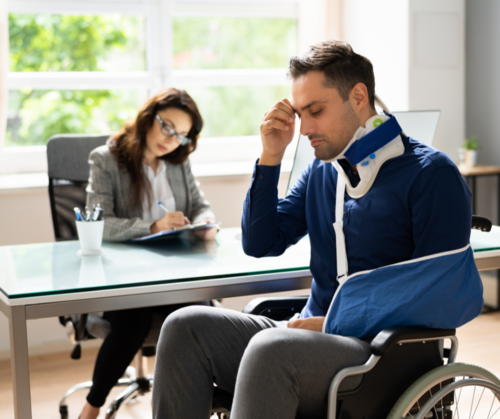 Are you wondering why your workers' compensation claim might be denied?
Kaufman & Kaufman, LLC. won't leave you in the dark. We'll give you the straight facts on why your case might be denied. Everything should be explained in your denial letter, but it can be hard to understand the technical explanations.
According to Colorado Law, you could be denied for simply not meeting the eligibility requirements within the course and scope of your employment, such as getting injured while engaging in "horseplay" or while away from work. But if you believe the denial was reached in error, you may appeal. Common reasons for a denial of workers' comp benefits include (but are not limited to) the following:
Injury was not reported in time: State laws determine how soon you must report an injury to your supervisor, typically within a few days (in Colorado, employers must be notified in writing within four days or you could be subject to a penalty.)
Claim was not filed in time: State laws also determine deadlines for filing an initial claim. You have up to 2 years from the date of your injury. However, the longer you wait to report your accident, the harder it is to prove your case.
Employer disputes claim: Your employer may claim the accident happened outside of work, was the result of horseplay, or some other disqualifying reason.
Injury may not be compensable: Claims for stress-related injuries, for example, are very difficult to prove.
No medical treatment: In most cases, you must obtain medical treatment in order to receive workers' comp benefits.
Insufficient evidence that injury is work related: It's not always clear whether an injury happened at work, but another medical exam and additional evidence may help your case.
There are plenty of other reasons why your workers' comp claim may have been denied."
Contact an experienced worker's compensation attorney today to discuss your rights!
Not Sure What to Do? Consult with an Attorney First!
It always makes sense to consult with an attorney first. No matter what the specifics of your case are, we'll let you know whether an attorney is needed immediately or not at all. Don't waste your time with confusing workers' compensation questions. We will never charge you to answer ask simple questions, so what are you waiting for?
Contact Our Experienced Colorado Workers' Compensation Attorney Today!
If you're unsure whether you qualify or if you believe you've been wrongfully denied workers compensation benefits, speak to an experience Colorado workers' compensation attorney today! We'll make sure you and your case get the attention you deserve!
The initial consult with our office is free! If you have a question or concern about your claim for Colorado Workers' Compensation, please set up an appointment with us to discuss your rights!