We Represent Injured Union Members in Colorado Workers Compensation Claims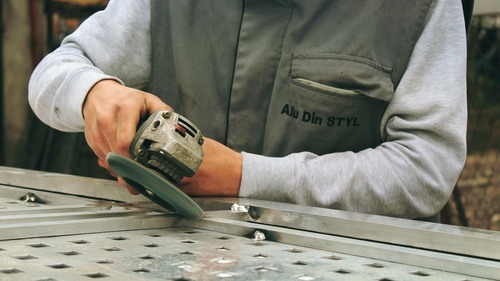 Were you injured in a workplace accident?
Are you unsure of what type of worker compensation benefits you qualify for because you're a union worker?
Are you worried you'll be denied?
Don't worry! With experienced Colorado workers compensation attorneys fighting for your rights, you have nothing to worry about. You deserve full compensation for your work-related injury or illness, and our expert attorneys will give your case the care and compassion it deserves.
It's your employer's responsibility to provide coverage if they have one or more employees, so don't let your employer tell you that you're not covered for workers' compensation! It's best to have an attorney on your side who can handle all the litigation and paperwork on your behalf, especially if things get ugly with your employer.
According to workers compensation law in Colorado, any employee who is injured on the job is entitled to workers compensation benefits. No matter what some people may believe, workers' compensation has nothing to do with fault. You don't need to prove that your employer or your co-workers did anything wrong in order to qualify for workers' compensation benefits in the state of Colorado. Even if you were negligent, and your negligence caused your injury, you're still entitled to receive workers' compensation benefits.
How Can We Help You?
We help injured union members from all across the state of Colorado:
Understand Colorado workers compensation insurance requirements and laws
Receive fair workers compensation in Colorado for your injuries
Obtain quality medical care for the most common workplace injuries
Obtain reimbursement for legitimate expenses
Bring third-party personal injury lawsuits when someone outside of your company causes the on-the-job injury
Fight for your rights with Colorado workers compensation insurance carriers
Assist you if your employer refuses to file a workers comp claim on your behalf
Provide advice for additional Social Security benefits
Know the statute of limitations for workers comp
Get Started Today: Contact Experienced Colorado Workers Compensation Attorneys!
If you have questions about your workers' compensation rights, speak to our experienced Colorado workers compensation attorneys today! We make sure you and your case get the attention you deserve!
The initial consult with our office is free! If you have a question or concern about your claim for Colorado Workers' Compensation, please set up an appointment with us to discuss your rights.